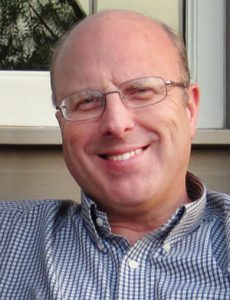 BY RICHARD TINKER
This is the editorial column from the printed version of Proclamation!, Spring, 2017.
We are thankful to be able to mail this printed version of Proclamation! to you. As you may have already heard, Life Assurance Ministries (LAM) experienced a significant drop in donations during 2016—enough of a drop that we were only able to publish and mail three of our usual four issues of the magazine. As a consequence of the drop in income, the LAM board met at the end of January to pray and to make decisions for the future.
Interestingly, this drop in income does not reflect the demand for the magazine; we continue to receive new requests for Proclamation! Moreover, more and more people are finding our online resources.
Because the income has not been sufficient to plan for another year of our usual four magazines, the board voted some changes—many of which we believe you will enjoy. First, we are already implementing one of the new projects the board approved: a weekly Proclamation! email magazine. This weekly email magazine will be sent every Friday at noon, Pacific time. This timing will perhaps facilitate readers being able to peruse the articles during the Friday evening hours at the end of the work week.
The weekly magazine will include various articles by a variety of authors including the magazine's regular writers. It will also include a study written by Dale Ratzlaff which examines a book of the Bible, and there will usually be at least one article analyzing current Seventh-day Adventist news.
The articles contained in the email will be linked to the Proclamation! Blog site. We encourage you to subscribe to the blog so you will receive email notices whenever new material is uploaded there, and we also encourage you to sign in and respond to the articles in the "Comments" section below each piece.
New projects voted by the board
Begin to produce a weekly Proclamation! to be emailed to those who have requested it. DONE! You can sign up here: LifeAssuranceMinistries.org and click on the top left box that says "New! Weekly email update."
Update websites owned by Life Assurance Ministries. IN PROCESS.
Continue printing and mailing Proclamation! as funds allow. NEXT ISSUE COMING SOON.
Continue the annual Former Adventist Fellowship conference in Southern California. DONE.
Produce a live call-in internet radio show with various guests. IN PROCESS.
Produce an app that makes finding Proclamation! and video content easy. IN PROCESS.
Conclusion
The LAM board as well as the staff and writers for Proclamation! praise God for His provision through all the years since the magazine was launched at the end of the year 2000. He has been completely faithful through every change, every challenge, and every need. Now, as the internet becomes an increasingly accessed venue for research and information, we are trusting God again as He directs us into new ways to share the gospel to those caught in the slavery of a false gospel and deceptive religion.
We ask that you join us in praying for God's direction and protection upon Life Assurance Ministries and Proclamation! magazine. We ask that you share the weekly emails with those you think could benefit from them, and ask your friends to subscribe to them. We ask that you join us in praying for God's provision and for His opening doors for the gospel.
We thank God for each of you and pray that He will provide all that you need in Christ Jesus. He is faithful.
Devote yourselves to prayer, keeping alert in it with an attitude of thanksgiving; praying at the same time for us as well, that God will open up to us a door for the word so that we may speak forth the mystery of Christ, for which I have also been imprisoned; that I may make it clear in the way I ought to speak. Conduct yourselves with wisdom toward outsiders, making the most of the opportunity. Let your speech always be with grace, as through seasoned with salt, so that you will know how you should respond to each person (Colossians 2:4–6). †