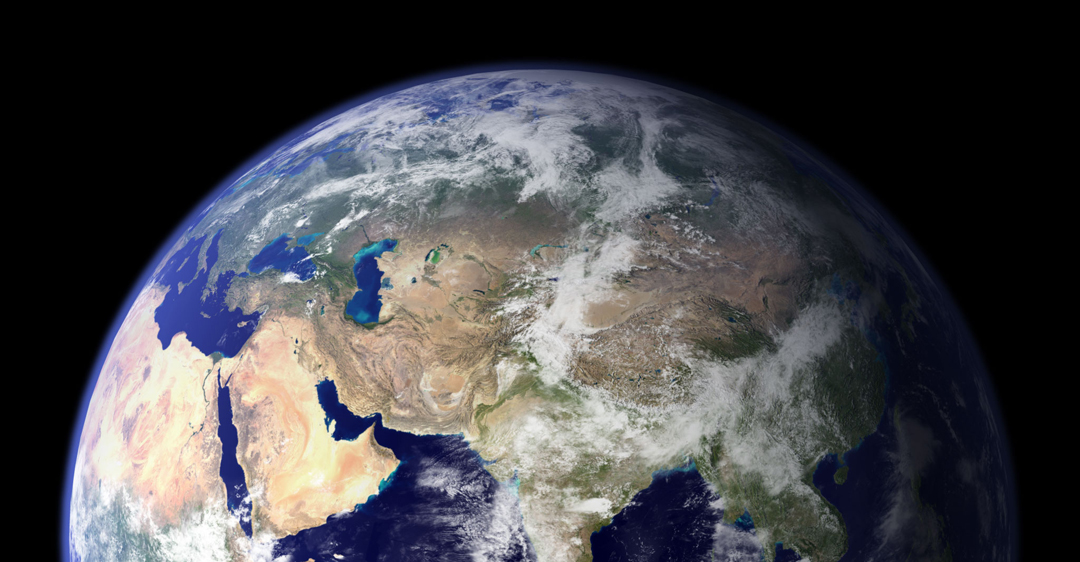 By Colleen Tinker
A few weeks ago I read a post in an online discussion group in which the writer, a former Adventist who has seen the fallacy of Adventist doctrine and has understood that Jesus is our Savior and the fulfillment of the law, still argued for a continuation of Sabbath-sacredness based on the creation account in Genesis. Included in the discussion was the common Adventist explanation that the Sabbath is a "memorial of creation". Additionally, the writer commented that, after a week of creating, God no doubt needed "a little rest".
I responded to the post, and because I know Adventism tries to establish the eternal significance of Sabbath by attempting to attach it to creation, I will share here what I wrote.
First, the Bible never says God needed "a little rest". He is the omnipotent, sovereign God, and the assumption that He needed "rest" was not what the seventh day in Genesis 2:2 was about. Second, the word underlying "rest" in Genesis 2 is "ceased". It does not suggest rejuvenation in any sense. God simply ceased on the seventh day from all His work. Third, the seventh day in Genesis did not have an "evening and the morning" structure identifying it as a period of light and dark distinct from the days around it. It was an un-boundaried day with no "evening and morning".
In other words, after the six days of creation, God ceased from His work, and that ceasing had no ending. It was indefinite. He did not cease for a day and then return to work. Moreover, God saw that His work was very good; it was complete. Therefore, the seventh "day", the day following creation, God sanctified. That sanctification was not limited to any rotation of the sun; it was not bounded by the evening or the morning. He sanctified His finished work, and He ceased creating.
Also of huge significance is this fact: the Bible NEVER says the seventh day or the Sabbath was a memorial of creation. Only Adventism makes that claim. In fact, the Adventist emphasis on Sabbath as a memorial of creation misses the scriptural commentary on Sabbath.
First, Adventists teach that the Ten Commandments begin with Exodus 20:3. In fact, however, the words of the covenant begin with Exodus 20:2: "I am the LORD your God, who brought you out of the land of Egypt, out of the house of slavery." The beginning of God's covenant with Israel is actually His declaration of His identity and His right to make this covenant with them. He bases these words of the covenant on the fact of the exodus, on the fact of His identity as Redeemer and Savior.
Second, in Exodus 20:8-11, the fourth commandment uses God's work of creation as an EXAMPLE of how Israel was to understand their Sabbath-keeping. It is not stating that they are to keep the Sabbath as a memorial of the fact that God created; rather, the words "For in six days the Lord made the heavens and the earth…and rested on the seventh day" is a simple recounting of events. It is not, in context, an argument that Israel was to keep Sabbath as a memorial of creation. Rather, Israel was to rest on the Sabbath as God did on the seventh day. Their work was to cease. Period.
Third, when Moses reiterated the covenant to the wilderness generation before they entered the land and before Moses died, he restated the Ten Commandments (Deut. 5:6-21). In this rendering of the covenant, the fourth commandment never mentions creation. Instead, the Sabbath was to remind Israel that they had been slaves in Egypt, and the Lord brought them out of bondage (Deut. 5:15). Creation is not even mentioned. Clearly, Sabbath was not given for the purpose of memorializing creation if creation is not even mentioned in the second statement of the law. No, Sabbath was a shadow of something far more profound for Israel.
The fact that Exodus (the first statement of the covenant) uses God's rest after creation as the example of Israel's rest, and that the second statement in Deuteronomy refers not to God's rest but to God's giving them freedom from bondage, suggests that the two—God's rest and Israel's rest/freedom from bondage—must be somehow related. And indeed, Hebrews develops this connection.
What was finished?
Hebrews 3:7—4:13 meticulously develops the argument that Israel provoked God in the wilderness and thus, because of their disobedience and unbelief, they never entered His rest. Hebrews 4:3 says something startling. It juxtaposes "we who have believed enter that rest" with a quote from Psalm 95:11 as the evidence of that fact: "As I swore in my wrath, they shall not enter my rest." I never used to be able to understand that juxtaposition. They seemed opposite, not related.
Then, however, the last part of verse 3 says something that seems at first to be entirely unrelated to "we who have believed enter that rest" and "they shall not enter my rest": "Although His works were finished from the foundation of the world."
How are we to understand this juxtaposition of statements about belief, entering and not entering rest, and God's works being finished from the foundation of the world?
We know that God's works were finished at the end of the sixth day of creation. Yet Matthew 25:34 says more about what actually was finished from the foundation of the world: "Then the King will way to those on His right, 'Come, you who are blessed to My Father. Inherit the kingdom prepared for you from the foundation of the world.'"
Even the Kingdom was finished on that seventh day! It wasn't just creation God ceased from making; it was EVERYTHING…even the future kingdom. From God's perspective, the redemption of fallen humanity, the fulfillment of all His promises, and the creation of the new heavens and earth—it was ALL completed and done, right down to the names of those written in the Lamb's book of life from the foundation of the world (Rev. 13:8).
God's rest on the seventh day of Genesis was not honoring the creation; rather, it was His ceasing from all of His work of making and saving us. Yes, details had to play out within time, but the work, the outcome, the salvation of His true sheep, those He foreknew and called and justified and sanctified…it was all done.
That completed work is the "ceasing", the "rest", into which we are called. Israel failed to believe God, even though He delivered them from slavery and provided for them during 40 years of discipline in the wilderness.
What about the seventh day?
Hebrews 4 continues by saying, "For He has said somewhere concerning the seventh day: 'And God rested on the seventh day from all His works'; and again in this passage, "They shall never enter My rest." In other words, in Hebrews 4:3–5, the author is contrasting those who believe and enter His rest with those who refuse to believe and remain outside His rest.
The next verses develop the argument further. Verse 6 plainly states that some will enter His rest, but the unbelieving Israelites who wandered in the wilderness did not. Then, in verse 7, the author says that God "fixes another day, 'TODAY'". Almost surprisingly, he quotes David—not Moses, not the New Testament—but David. God even called His people to a new day, Today, through David: "Today if you hear His voice, do not harden your hearts."
Next the author of Hebrews connects the idea of Sabbath rest with the historical fact of Joshua leading Israel into the land (v. 8), and he says Joshua did not give them rest. The comparison in 4:7–8  is between unbelieving Israel (who nevertheless still received provision from God under Joshua) and those who believe. Those who believe and trust God's finished work—God's completely finished work, both in creating and saving us—enter His rest. Those who do not believe, do not enter. Thus verse 9 can say, "There remains a Sabbath rest for the people of God."
Finally, the author of Hebrews explains in verse 10 that only those who enter God's rest (not a memorial of creation but the rest of living in God's finished work) can rest from their own works—and that reference is not merely to physical works. Rather, the verse is saying that entering God's rest means resting from our works of trying to please Him—either to be worthy of salvation or to "stay saved".
Conclusion
The Adventist argument that Sabbath is a memorial of creation really upsets me the more I study Hebrews. It was NEVER a memorial of creation. It was ALWAYS a shadow and reminder to Israel of God's finished work on their behalf. God's command to Israel to rest on the seventh day was intended to take them out of their daily grind so they could watch God provide for them. Their pagan neighbors struggled to please their gods, working hard and even giving their own children as sacrifices in order to have successful harvests and fruitful livestock. Israel, in contrast, was to rest one in seven—even when it was time for lentil harvest or lambing season—and watch God provide for them. NO ONE, not the Israelites themselves nor the neighboring nations, would be able to say their success was because of their hard work and acts of sacrifice.
Their success would only be attributable to God's work on their behalf. Had they believed God would really keep His promises, they, too, would have entered His rest.
And now, TODAY, God asks us to believe in the work of the Lord Jesus and to enter His rest. Because Jesus has completed the physical act of human sacrifice of Himself on our behalf, we no longer need the shadow day to remind us that God's work is complete. Now we enter His rest TODAY by believing.
The Sabbath was never about "creation". It was always about God's completed work that provided everything we ever needed, including life and godliness. We remember the Trinity's provision for us when we believe, and at that moment, we enter Sabbath rest. Today.

Colleen Tinker, the editor of Proclamation! magazine, and her husband Richard left Adventism in 1998 with their two sons, Roy and Nathanael, who were in grades six and ten. They have co-led the Former Adventist Fellowship since 1999. Colleen, a graduate of Walla Walla University, is a former high school English teacher and also the former managing editor of Adventist Today magazine. Colleen became the stepmother of Roy and Nathanael in 1989, and in 2008 she adopted them. Romans 8:15-17 has assumed new depth and significance for her and Richard since she and her sons chose to claim each other legally and permanently. She and Richard share an office and a commitment to sharing the gospel of the true Jesus with all of those seeking a way out of the bondage of the false gospel of Adventism.

Latest posts by Colleen Tinker (see all)