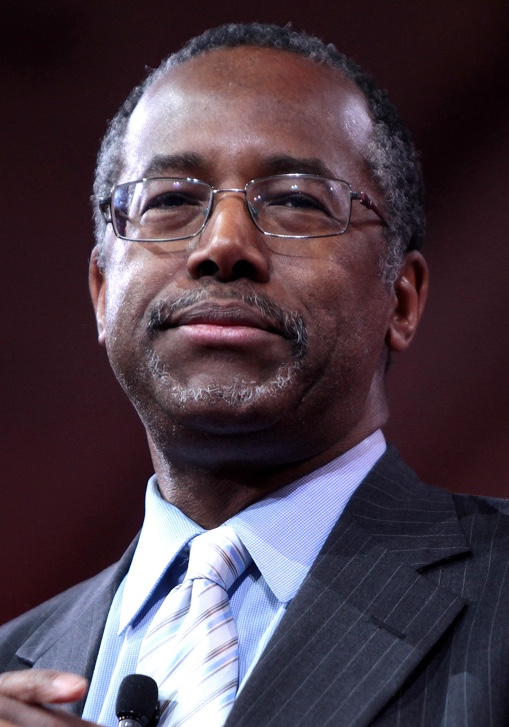 By Rick Barker
The two leading Republican candidates have both gone on record suggesting that a candidate's religion might influence whether they are fit to be President. Trump pointed to his own beliefs as middle of the road protestantism, while raising questions about Seventh-day Adventist beliefs. Ben Carson stated that some religious beliefs (specifically Islam) were incompatible with properly leading our country.
I believe that Dr. Carson is wrong in setting religion as a qualification for political office; however, both he and Donald Trump raise a relevant question about how the religious beliefs of a candidate might impact the decisions that they would make in office. These are fair questions to ask a candidate, realizing that each person is unique in how closely they follow, and act upon, the tenets of their religion.
Most people don't know that much about Seventh-day Adventism and what the church says publicly about its beliefs seems to have as much spin as any political campaign.
Spin: Adventism is evangelical, they just go to church on a different day
Truth: There are many definitions of "evangelical" focusing on political views, personal values and theology. The theological elements associated with evangelical Christianity do not align with SDA doctrine, specifically:
Scriptural inerrancy – The Evangelical belief is that Scripture, in the original manuscripts, is without error. Seventh-day Adventists, on the other hand, believe that while the Bible is accurate and correct in revealing God's will, it contains errors because it was written by humans. Evangelicals believe that the words of Scripture are God-breathed words, making the words inspired. Seventh-day Adventists believe that the thoughts of the writers were inspired, but the words, and therefore potential errors, were not directly guided by God. Evangelicals base our view of inspiration on Scripture. Seventh-day Adventists base their view on how their prophet, Ellen White, experienced her inspiration.
Belief in the Trinity – The Evangelical belief regarding the Trinity is that God as Father, Son, and Holy Spirit, is one Being of one substance or essence. Seventh-day Adventism believes that the Father, Son, and Holy Spirit are co-equal, co-eternal and united but the church does not affirm that they are consubstantial (one substance) nor that the three Persons of God are only one Being. As such, Adventism affirms the deity of Christ and the Holy Spirit, but their definition of "Trinity" is different than the Evangelical definition.
Salvation by grace alone through faith alone – Seventh-day Adventism believes this statement; unfortunately they have a slightly different meaning of faith and a hidden caveat regarding alone. The Evangelical doctrine is that God graciously considers those who believe in Christ as their savior as righteous, despite the fact they we aren't truly righteous. In Seventh-day Adventist doctrine, God graciously forgives the past sins of those who believe and He graciously provides the power to overcome sin. Seventh-day Adventism teaches that faith in Christ must be demonstrated to God through sufficient obedience. Individuals within the Adventist church have differing views as to what level of what obedience is sufficient to demonstrate true faith.
Salvation in Christ alone – Evangelicals believe, and often take public criticism for stating, that Jesus is the only path to salvation, that one can't be saved without having faith in Christ. Seventh-day Adventism teaches that salvation is based on living up to the light that one has. Therefore, a Muslim who doesn't know about Christ can be saved by living as a devout Muslim.
The differences between Seventh-day Adventism and Evangelical Christianity run far deeper than going to church on a different day and having a tendency towards being vegetarian. They cut to the core of what it means to be evangelical, and even to what it means to be "Christian". These differences shouldn't disqualify Dr. Carson from being a presidential candidate, but it should motivate voters to look more closely at how Seventh-day Adventist beliefs might influence Dr. Carson's decisions and actions as President.
Policy questions that I would be interested in knowing the answer to before I voted:
The Seventh-day Adventist church has gone "on record" as being pro-choice, adamant that no woman should be coerced or pressured into any decision. Does Dr. Carson's pro-life belief extend beyond a personal choice, into a commitment to oppose federal funding of abortions and support of laws limiting or eliminating access to abortion?

The SDA church is one of the most pacifistic "major" churches, instructing members that the most acceptable form of military service is as a Conscientious Objector. How will this influence his decision on military readiness and/or his willingness to use the military? 

The Seventh-day Adventist belief on the Sabbath insists on not only personally avoiding unnecessary work on the Sabbath, but includes those that work for you. Will Dr. Carson's views on the Sabbath impact budget decisions that would involve government employees doing unnecessary work on the Sabbath?

Adventists aren't just opposed to Catholicism, they believe that the Catholic Church is the beast of Revelation, that the Pope is the anti-Christ and that Catholics will lead the persecution of Seventh-day Adventists in the future. Will these doctrines impact Dr. Carson's diplomatic relationships with the Vatican

Seventh-day Adventists believe that the rest of Protestantism will join with Catholicism in persecuting their church. Will the fact that Adventists believe that their personal and corporate persecution will come from Christians (rather than other religions or atheists) impact our foreign policies and alliances if Ben Carson is elected? Will we be more likely to side with a Muslim faction than a Christian one? 

The SDA church is routinely supportive of ACLU actions on civil and religious liberties that are generally considered part of the "liberal agenda". Does Dr. Carson support his church's actions in this regard and would he use his executive powers to stand alongside these political efforts of his church?
No person's religion should qualify or disqualify that person from political office, including the presidency. However, the teachings and practices of a person's religion should be considered, because these impact the world view and moral compass of the candidate. Let's not be afraid to ask "religious" questions of our political candidates in order to better understand how they might act in office.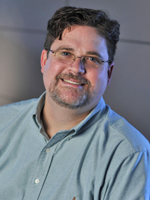 Rick Barker is a native of Southwestern Ohio and facilitates a weekly Bible study for former and transitioning SDAs in the Dayton, OH area. More information on this study group can be found at www.gracediscovery.org. Rick graduated from Andrews University in 1987 and received a Masters degree from the University of Dayton. He previously served on the staff of the Thomas Bilney Institute for Biblical Research and is an active member of his local Lutheran church. Rick was a volunteer on the Christian Apologetics and Research Ministry website for 6 years and remains a participant on the discussion boards. Rick and his wife Sheryl formally left the SDA chuch in 2004. Prior to this they had been active in the Miamisburg and Wilmington Ohio churches.
Latest posts by Chris Lee (see all)