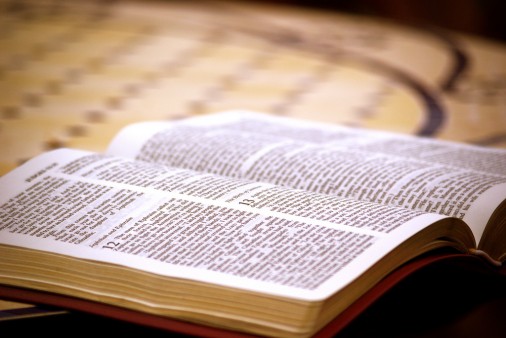 Seventh-day Adventists speak the same words as other Protestant Christians, but don't always mean the same things by these words. "Righteousness by faith" is a good example. Protestants would typically understand this phrase to indicate that we are counted as righteous because of our acceptance, through faith, of Christ's righteousness. Seventh-day Adventists expand the meaning by teaching that, through continued faith, God makes us into righteous people. In order to actual be righteous, rather than just being counted as righteous, we must become perfectly righteous just as Christ was. Seventh-day Adventists acknowledge and even tout this teaching.1 In defending this doctrine, Seventh-day Adventists routinely point to texts about sanctification and the fruits of the Spirit. Those who challenge Seventh-day Adventist teaching in this regard are routinely accused of "loving sin".
 Scripture is clear that the indwelling of the Holy Spirit in the lives of believers leads to fruits that are evident (Gal 5:22-23,Col3:12-15, James 2:9-17), particularly in the way we treat each other. At the same time Scripture is equally clear that converted believers are not perfect (Eccl 7:20, Rom 7:14-25, I John 1:6-10, James 3:2) in their own behavior, but are considered perfect because of Christ. We will not become righteous until the day in which we are all changed (1 Cor 15:42-53). Acknowledging our sinful flesh does not cause us to cherish or love sin because the indwelling Holy Spirit is at work changing our hearts (Eze 36).  This is why Paul can say that his inner self delights in the law of God (Rom 7). Instead by acknowledging our inability to be sufficiently righteous we are continually and repeatedly drawn to the foot of the cross and the grace that is freely offered in Christ. Continually experiencing this grace fills us with joy (John 16:20-22) and encourages us to share this kind of love with others (Luke 7: 47, Matt 18:21-35)
Seventh-day Adventists will frequently accuse those who disagree with them of denying the existence of sanctification. The disagreement is not whether God changes those who believe in Him. The disagreement is whether these changes that He does in us are what QUALIFY us for heaven, or if that qualification has already occurred.
 Seventh-day Adventists teach that sanctification is the process of God making us into righteous people who, therefore, are worthy of eternal life or are "safe to save". However, it is only Christ's perfect life that is deserving of eternal reward. Sanctification occurs in those who have already been justified. God changes our hearts to be more like His heart, to hate sin rather than love sin. At the same time, we still live in sinful flesh and do not always act the way that we wish we would. For example, I haven't murdered anyone this week, but I've probably called someone an idiot, at least to myself, for cutting me off in traffic. And even if I didn't call anyone an idiot this week, when I compare my love for others with Christ's love, I know that I have not loved as He loved. The powerful story of grace is that God continues to love me in spite of this. None of us deserve salvation, no matter how much sanctification might occur in our lives we must still rely on the totally undeserved gift of justification.
 Sanctification is not a next phase, or another step, in getting to Heaven, because we rely only on justification as our basis for eternal life. All of the changes that happen in our own lives (sanctification) and all of the fruits that are produced are still less than perfect so we always need the gift of justification. Justification doesn't negate sanctification, justification doesn't make us love sin. Knowing our need for God's continued grace is critical to being great ambassadors of that grace to others. We can be good tour guides because we know it well.
 Our personal knowledge of grace and our enthusiasm to share this grace fits well with Eph 2:6-10. God has great things in mind for us in sharing His love with the world. These "things" never earn us the gift, nor re-pay the gift. If we needed to repay the gift, it would no longer be a gift, but a loan or a payroll advance for the work that we would do. But those who have experienced Christ's love are motivated to share it. The motivation to share Christ and to help others can never come from reading texts about the importance of doing these things. As Christians, we are motivated as an outgrowth of experiencing God's love for us. Doing these things simply because we read about them is just another form of legalism. If I never feel the need to share His love, then I need to look to my experience of His love rather than at what things I should be doing.
Christ pointed to two great commandments: loving God with all your heart and loving others/neighbors/enemies. When Christ speaks of keeping "My commandments", Seventh-day Adventist want to focus on the stone tablets rather than Christ's teachings during His incarnation. Perhaps this is because it is much easier to verify that we and others are obeying the commandments written in stone than it is to obey the command to love AS CHRIST LOVED US. Seventh-day Adventists frequently take the command to love others and soften its meaning by saying that is just a summary of the last 6 commandments. Clearly someone who continually practices love for others, including their enemies, would not be breaking these commandments. But who could argue that there are not far more things that a loving person would be doing than are listed in the ten commandments? In the parable of the good Samaritan, the two who passed by didn't break any of the ten commandments, but they didn't display love and compassion for others. Seventh-day Adventists teach that the two greatest commandments are simply summaries of the eternal law contained on the stone tablets. Instead the stone tablets should be seen as specific examples of the eternal two great commands.
Perfect obedience would also require that we consistently and continually act with exactly the same amount of love that Jesus has shown. There is nothing to suggest that anything less than total and perfect obedience in all ways is acceptable in God's judgment. Most protestants and evangelicals emphasizes that our salvation is based on the perfect obedience of the One (Rom 5:19-21) and our acknowledgement that we fall short (Rom 3:23; I Tim 1:15) and continue to need that grace. Seventh-day Adventists counter this teaching by noting the people in the Bible that were referred to as "blameless" suggesting that they had perfect obedience and so can we (Gen 6:9, Gen 17:1, Job 1:1, and Luke 1:6).
Noah is pronounced blameless, or righteous depending on the translation, before the flood. After the flood, his actions are not blameless (Gen 9:21). In Gen 17:1 Abraham is counted among the blameless when his name change occurs. Yet in Chapter 20 he again misleads a king about the relationship between he and Sarah. While it can be argued that he wasn't technically lying, nonetheless his actions in this regard directly led another person into sin. That is hardly the action of a perfect person. Old Testament Scripture demonstrates that "blameless" people still committed sinful acts. The most reasonable conclusion is that the status of being blameless is an imputed ("reckoned") pronouncement  rather than a behavioral statement (Heb 11:6-19; Rom 4:1-11).
 Paul considered himself to be the foremost among sinners (I Tim 1:15). He used the present tense indicating that he thought that was still his deserved status. One could hardly contend that Paul's actions were more sin-filled than those around him. The most reasonable conclusion seems to be that Paul says this because of his keen recognition of the gap between his own life and the perfectness of Christ. Paul didn't make this statement because of his humility. Instead, he points to the need we have to recognizing our own imperfection so that we can appreciate the unwarranted grace that continues to be given to us.
 Paul is clear that perfection is something that occurs in our future. He says that we are sown in dishonor and weakness (I Cor 15:43). This is clearly referring to the fact that until the total change that occurs with glorification, we are not perfect beings and that we all must be changed at that time in order to spend eternity with God.
 Seventh-day Adventists contend, instead, that perfection happens through sanctification and that the power to live a perfect life is within each person's grasp by aligning their own will with God's will and by continually turning to God for the power2. Therefore, there is ultimately no reason why every Christian should not be without sin. If any Christian does sin, it is because they have failed to align their will and rely on God. Seventh-day Adventists place a considerable emphasis on the life of Jesus as our example of how to live a perfect life and as proof that it can be done. This emphasis stands, by its very nature, in direct opposition to the substitutionary role of Christ's life. While some Seventh-day Adventists try to reconcile the two teachings, any mixing of these two only serves to dilute both positions.
 For a Seventh-day Adventist, the only assurance of salvation is to be perfectly obeying God and to have developed a spotless character worthy of acceptance3 for eternal life. The Seventh-day Adventist teaching is that our initial salvation (justification) from God is an unwarranted gift, but if we do not allow Jesus to make us perfect and sinless we are disqualified from that gift.
 Scripture clearly teaches us that the righteousness of our behaviors continually falls short of the perfect righteousness of Christ and is therefore not sufficient to save us. We must continue to rely solely on God's grace in order to justify us for salvation.
---
1 M.L. Andreasen The Sanctuary Service, Review and Herald, 1969 printing, pp 318-19:
"In the last generation God gives the final demonstration that men can keep the law of God and that they can live without sinning. God leaves nothing undone to make the demonstration complete. The only limitation He puts on Satan is that he may not kill the saints of God. He may tempt them, he may harass and threaten them; and he does his best. But he fails. He cannot make them sin. They stand the test, and God puts His seal on them. Through the last generation of saints God stands fully vindicated."
 2 M. Venden, Obedience of Faith, Review and Herald, 92-3 "Our Saviour not only proved that the law of God could be kept, but he makes provision for each one of us. Christ had no advantage over us (The Desire of Ages, p 119). 'Not even by a thought did he yield to temptation. So it may be with us.' ­ibid, p. 123 We may follow Jesus' example of obedience (ibid., p. 74); can overcome as He did (Thoughts From the Mount of Blessing, p. 17); can obey as He did (The Desire of Ages, p. 309). The law of God can be perfectly obeyed by every child of Adam through grace (Thoughts From the Mount of Blessing, p. 49). Jesus' life in you will produce the same character as His (ibid., p. 78). 'Satan had claimed that it was impossible for man to obey God's commandments; and in our own strength it is true that we cannot obey them. But Christ came in the form of humanity, and by His perfect obedience He proved that humanity and divinity combined can obey everyone of God's precepts.'-Christ's Object Lessons, p. 314.'The life that Christ lived in this world, men and women can live through His power and under His instruction. In their conflict with Satan they may have all the help that He had. They may be more than conquerors.'-Testimonies, vol. 9, p. 22."
 3 "Not one of us will ever receive the seal of God while our characters have one spot or stain upon them. It is left with us to remedy the defects in our characters, to cleanse the soul temple of every defilement." (Testimonies, Vol. 5, p. 214)
"In the day of judgment many will be found wanting because they have been tested and proved of God and found unworthy of eternal life. God could not trust them in heaven. The decision will be made for eternity; he that is not faithful in that which is least cannot be entrusted with greater responsibilities. They will be judged by their works which have determined their character." (Publishing Ministry, p. 299).
"Genuine faith will be manifested in good works; for good works are the fruits of faith. As God works in the heart, and man surrenders his will to God, and cooperates with God, he works out in the life what God works in by the HolySpirit, and there is harmony between the purpose of the heart and the practice of the life. Every sin must be renounced as the hateful thing that crucified the Lord of life and glory,
and the believer must have a progressive experience by continually doing the works of Christ. It is by continual surrender of the will, by continual obedience, that the blessing of justification is retained" (Selected Messages, Book 1, pp. 396-398).
[author] [author_image timthumb='on']http://blog.lifeassuranceministries.org/wp-content/uploads/2011/12/Rick_1_5x2.jpg[/author_image] [author_info]Rick Barker is a native of Southwestern Ohio and facilitates a weekly Bible study for former and transitioning SDAs in the Dayton, OH area. Rick graduated from Andrews University in 1987 and received a Masters degree from the University of Dayton. He serves on the staff of the Thomas Bilney Institute for Biblical Research and is an active member of his local Lutheran church. Rick was a volunteer on the Christian Apologetics and Research Ministry website for 6 years and remains a participant on the discussion boards. Rick and his wife Sheryl formally left the SDA chuch in 2004. Prior to this they had been active in the Miamisburg and Wilmington Ohio churches.[/author_info] [/author]

Rick Barker is a native of Southwestern Ohio and facilitates a weekly Bible study for former and transitioning SDAs in the Dayton, OH area. More information on this study group can be found at www.gracediscovery.org. Rick graduated from Andrews University in 1987 and received a Masters degree from the University of Dayton. He previously served on the staff of the Thomas Bilney Institute for Biblical Research and is an active member of his local Lutheran church. Rick was a volunteer on the Christian Apologetics and Research Ministry website for 6 years and remains a participant on the discussion boards. Rick and his wife Sheryl formally left the SDA chuch in 2004. Prior to this they had been active in the Miamisburg and Wilmington Ohio churches.

Latest posts by Rick Barker (see all)