And you also were included in Christ when you heard the word of truth, the gospel of your salvation. Having believed, you were marked in him with a seal, the promised Holy Spirit, who is a deposit guaranteeing our inheritance until the redemption of those who are God's possession—to the praise of his glory. Eph. 1:13-14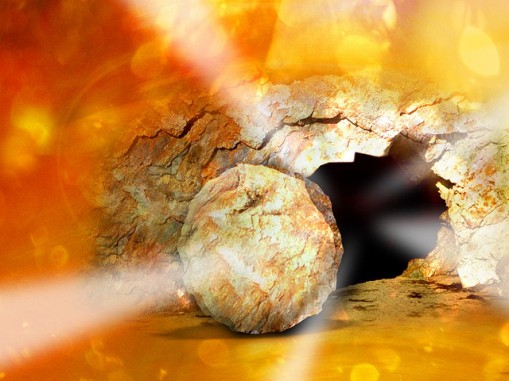 I came from a background that offered no salvation assurance. I was taught and believed that I could fall in and of salvation based on behavior and whether or not I kept the ten commandments of God.
A few years ago I was suddenly challenged by the concept of salvation assurance. I happened to be studying the book of Esther at the time.  I had been asking myself if I could really trust that God alone saves and keeps me saved. I was begging God to show me what and how to believe when we came to a part of Esther's story I hadn't ever noticed before. Once a Law had been written and sealed with the king's signet ring, the law could not be revoked (Esther 3 and 8:8-9:16). Only through God's divine timing and an act of mercy would it become possible that a new law be written and sealed by the king protecting and delivering Esther, Mordecai, and all Jewish people from certain death.
This brought to mind another Bible story featuring a king's seal. Daniel was sent to the lion's den (Daniel 6:8-9; 17) and faced death because of an irrevocable law sealed with the king's signet ring. But God protected Daniel and delivered him from the mouths of hungry lions.
What God revealed to me through these miraculous stories of deliverance is that if an earthly king's seal could not be revoked, how could our Heavenly King's seal be any less effective? Indeed it is not less effective! Eternal life means eternal, not just a period of time, and our eternal life starts at our moment of belief in Jesus Christ. The seal of God is far more potent, effective, and costly than any metal stamped in hot wax—precisely because it is not made of wax. The seal of God is made with God Himself in us; therefore we can trust our salvation is secure!
When we believe in Christ, His Holy Spirit indwells us and seals us for eternity (Eph. 1:13-14). Paul tells us that it is the Spirit of Christ in us; the same Spirit that raised Jesus from the dead that also brings us life and identifies us with God (Rom. 8:9-16). Once we receive the Holy Spirit, God promises He will be with us forever (John 14:16). Nothing can ever again separate us from His love (Rom. 8:38-39).
Jesus proved His superiority over all things and all people on a Sunday morning when He burst forth out of a tomb that the priests and Pharisees had insisted must be securely sealed. They remembered Jesus' claim that on the third day He would be raised to life again. They requested a Roman guard to keep watch and the tomb be sealed to ensure His body could not be removed.
But of course, what Jesus promised could only come true. On Resurrection Sunday, Jesus broke through the seal on a heavy stone tomb, effortlessly shattering any idea that man, sin, or death could hold Him down. Only Jesus could thwart the futile schemes of man.
As we contemplate the holy works of Christ this week—His life, death and resurrection—let's not doubt the power of Jesus to save us and keep us saved. This week we celebrate not only Jesus' triumph over sin, but also His triumph over death proving once and for all that He is indeed Lord of Lord and King of Kings. It is because of His resurrection that we are declared free from sin and given a new life in Christ (1 Cor. 15:13-22). When we believe in the gospel of Christ we are sealed with the Holy Spirit and His seal of salvation on us cannot be revoked!

Cherie Skrivan was born and raised in the Seventh-day Adventist church and school system. She spent nearly 10 years working for the SDA church in publishing and communications. In 2005, Cherie's life was changed forever as she was born into a new life with Christ. By the grace of God she exchanged her knowledge of Christ for a relationship with Christ alone as her Savior. Today she is happily married to Jim and is a stay-at-home mom to their three kids —Kai, Mila and Marika. They live in Omaha, NE where they are members of Christ Community Church. Cherie is passionate about encouraging and helping people grow their faith and relationship in Christ and enjoys helping teach a discipleship class at their church.

Latest posts by Cherie Skrivan (see all)