Part 1 of this post can be found HERE.
"For the time is coming when people will not endure sound teaching, but having itching ears they will accumulate for themselves teachers to suit their own passions, and will turn away from listening to the truth and wander off into myths."
 ~2 Timothy 4:3-4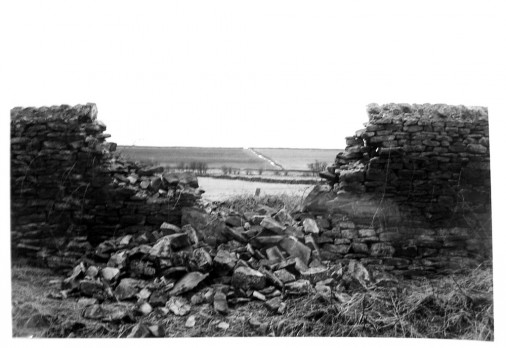 So, why put so much effort in exposing Seventh-day Adventist doctrine?  While I'm very aware that my answer is not easy for Adventists to receive,  I have to remain faithful to what the Lord is showing me in His word and placing on my heart to do. I believe that Seventh-day Adventism acts as a deceptive barrier standing between broken people and the new life, restoration, and freedom found in Jesus Christ. While the professed convictions of some Adventists can appear to be orthodox, true Adventist doctrine acts as a dividing wall separating Adventism from Christianity in profound ways and keeps its adherents from clearly hearing and fully embracing the teachings of Jesus. For Adventists, the gospel is heard through the muffled filter of a wall of Adventist doctrine fixed and rooted in the visions, admonitions, and prophesies of a Biblically proven false prophet. This doctrine changes in profound ways the words and truth of God and by the time it reaches the ears of those on the other side of the wall, its adherents are placing their faith in a different story–which sadly, according to scripture, is a counterfeit gospel with a different Jesus. While some may suspect that something about their faith is "off" they often do not know where or how to begin examining their understanding of God. This is where I see Christians having an important role in breaking down the barriers that keep people from knowing the differences between the Adventist gospel, and the Gospel of scripture that reveals the character of God. 
  
Quite often, Adventists are so confused by the endless eschatology and symbolism built into SDA soteriology that they become overwhelmed or disinterested and choose spiritual apathy combined with behavior modification ("just in case") over further examination. This type of "blind faith" will never allow adherents to fully understand that Adventism goes far outside of scripture, using an extra-biblical source to establish what they know and teach about who Jesus is and what He did.  
Occasionally,  self-professed "progressive Adventists" will begin to see doctrinal errors, however, instead of examining them they will begin to choose which doctrines they can accept and blend them with other pious sounding ideologies to create a variation of Adventist faith that is easier for them to understand and explain. Often these hybrid forms of Adventism become political in nature or perhaps even embrace the "good qualities" of other religions. Without deeply examining and renouncing their "mother faith" they cannot land at a Biblically orthodox set of creeds, because they cannot know what is scriptural and what is Ellen. 
    
A part of the reason for this apathetic approach to dealing with Adventist heresy is because Adventists have been trained to see non-sabbatarians as having been fooled by "Babylon." They are taught from childhood to be well guarded against discussing doctrine with non- Adventists. For some it is a matter of loyalty. Others are told that to do so would open themselves to Satan's great deception.  Consequently, for those experiencing cognitive dissonance, the emerging "progressive" stance keeps them protected against having to examine their world view and affords them their membership within the "remnant church".  Sadly they're walking a treadmill that leads them no further from the lies than they were when they began noticing them. Often, even if they consider examining their faith traditions against scripture, when things get tough (and they do), many retreat back into "blind faith" and hope God will "understand".  Adventist doctrine, as well as its unbiblical world view, distorts the truth of the Gospel of Jesus Christ  (1 Corinthians 15:1-4) and builds in a fear of examining or leaving the organization by equating such a move with leaving God all together. This leaves puzzled Adventists paralyzed in their pursuit of truth.
So, if someone were to ask me now why I don't leave quietly and enjoy my new "experience," my answer would include a question, "Why didn't the four men in Mark 2 avoid the burden of carrying their paralyzed friend to where Jesus was and taking apart a portion of the roof of another mans home to get him to the only One who could heal him?" I believe that Adventist culture and doctrine have a paralyzing effect on its members. Many Adventist people have secret questions but are not willing to go public with them. By being one more voice in cyberspace, sharing the journey from toxic and compromised religion to the truth of Jesus found in scripture, I hope that perhaps someone will find that they are free to fall through the hole in the roof and land in the arms of Jesus. Encountering the truth of God the Son is not only for the theologically minded and those who are "into that". The truth about Jesus Christ simply cannot be tailored to the personal needs of each individual and what they are willing to accept about God. There is one God and one truth and facing Him is the single most important thing that anyone will ever do–or choose to avoid.

[author] [author_image timthumb='on']http://blog.lifeassuranceministries.org/wp-content/uploads/2011/12/IMG_7970.jpg[/author_image] [author_info]Nicole Stevenson lives in Southern California with her husband, Carel and her two children, Joshua and Abigail. Nicole graduated from La Sierra University with a degree in Social Work and is currently staying home to raise their kids. Carel is an alumnus of Walla Walla College and graduated from Cal Poly Pomona with a degree in Structural Engineering. While Adventists, Carel and Nicole volunteered their time as mentors to youth. They are now involved in helping design an outreach for Seventh-day Adventist youth who are processing out of Adventism or are questioning the religion they've inherited.[/author_info] [/author]
Nicole Stevenson lives in Southern California with her husband, Carel and her two children, Joshua and Abigail. Nicole graduated from La Sierra University with a degree in Social Work and is currently staying home to raise their kids. Nikki, with her husband Carel, were on the launch team of Redeemer Fellowship, a new evangelical church in Loma Linda, California.
Latest posts by Nikki Stevenson (see all)