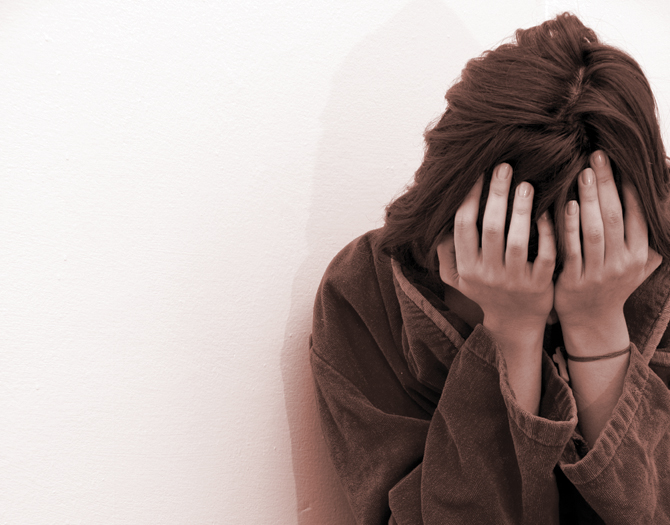 By Lisa Winn
The last few issues of Proclamation! have included my column, "Truly Adventist". My aim with this column was to convict cultural SDAs that to be truly Adventist, one must follow the teachings of Ellen G. White. Millennial Adventists do not seem as familiar with her writings as older generations, and I was hoping that upon delving into her works, younger Adventists would begin to see what I saw—the oppressive nature of her commands, her lack of the true gospel—and ultimately be confronted with the decision either to stay and obey (an almost impossible task), or to flee Adventism entirely.
After writing a couple columns, I began to come to terms with the fact that I was not as familiar with her writings, myself, as I needed to be in order to continue my endeavor. Wanting to gain the best understanding of her life and ministry as I possibly could, I started with her book Early Writings, which contains her first three publications. Having young children, I do not get much time to myself, but I began spending many of my precious free hours reading her material.
Early Writings is filled with strange events: a teenage Ellen running into the woods, hoping to ascertain if her visions are from God or from something else. The 144,000 ascending to heaven. The shut door doctrine. A young Ellen encountering Enoch flying around on another planet. Jesus manipulatively frowning at her for not obeying something she thought he wanted her to do. Her green cord vision. Satan falling from heaven and ultimately repenting of his rebellion. God refusing to forgive him.
It's all in there.
At first it seemed so silly and harmless. I was not at all afraid. I knew she was a false teacher but felt that "reading this stuff can't possibly hurt me." In retrospect, I was being a bit arrogant.
Principalities and Powers
Unsettling things began to happen. Every night I found myself lying awake, afraid of death. "How can I be afraid of dying if I am a Christian?" I would ask myself. "Maybe my faith is not real." These were distressing thoughts. I began to dread going to bed every night. In the mornings, however, all fears of death would subside. Other spiritual attacks, however, began hurtling at me from every angle. I was continually full of doubt. The joy and peace I had had in my faith had been ripped from me. Somehow, emotionally, I had been overcome by darkness. These struggles continued for months.
One night my husband, too, found himself lying awake in terror at the prospect of death, something that had never happened to him before. Perhaps it was a coincidence; maybe it was just my fear rubbing off on him—but the next evening he suggested that we were possibly being tormented by a demon. I was doubtful at first. "How silly!" Neither of us has ever been the type to jump to supernatural explanations easily.
Then I looked up at all the Ellen White books sitting on the shelf right near our bed. I had not considered my spiritual doubts to be a consequence of spending so much time reading a false prophet. I am often tempted to lean on my own strength and logical ability, something I had been doing a lot over the previous months in various ways, not just in my study of Adventism. I suddenly realized that I had been unwittingly fighting a spiritual battle.
For we do not wrestle against flesh and blood, but against the rulers, against the authorities, against the cosmic powers over this present darkness, against the spiritual forces of evil in the heavenly places (Eph 6:12).
Glimpsing the Light
I put Ellen down for a month or two to focus on reading Scripture and on praying earnestly during my times of doubt. My husband bought me a book, The Thomas Factor: Using Your Doubts to Draw Closer to God, by Gary Habermas, which helped immensely. Whenever doubts and terrors entered my mind, instead of dwelling on them, I prayed thanksgiving to God until the fear subsided. As the book suggested, I relied heavily on Philippians 4:4-7:
Rejoice in the Lord always; again I will say, rejoice. Let your reasonableness be known to everyone. The Lord is at hand; do not be anxious about anything, but in everything by prayer and supplication with thanksgiving let your requests be made known to God. And the peace of God, which surpasses all understanding, will guard your hearts and your minds in Christ Jesus.
It worked! I started to feel better. The night terrors dissipated, but soon it was time for me to write another column. I picked Ellen back up, praying for peace, but within twenty-four hours the dread returned. Now I could be certain this fear was no coincidence. I was, indeed, fighting a spiritual battle.
A few evenings later I had a nightmare. I could hear a metal scraping sound coming up the walkway to our front door. I ran to the front window to see if I could catch a glimpse of it. I knew it was something supernatural, something evil. I could not see the thing, it had moved too quickly; but, as I was peering out the window, I heard one loud rap on the front door. Chilling! I woke up terrified.
I haven't read Ellen White since.
Dabbling in Darkness
Many Adventists try to salvage Adventism from the more egregious teachings of Ellen White. They make her many excuses. "She was inspired by God, but only human. Look at all the good that has come out of her work," they say. After all I have learned about Adventism over the past several years, I would disagree entirely with these excuses. There is no good that has come out of Ellen White's "ministry."
An old adage states that the best place to hide a lie is between two truths. This deception is exactly what every successful false teacher does best. Many seemingly good things have come out of Adventism, but on closer inspection, one can see those benefits are usually countered by evil. How can Adventist hospitals and their medical innovations be praised when these same hospitals are quietly murdering unborn babies? What good is the Adventist education system when Adventism is unable to teach a family how to create a gospel centered, nourishing, loving, grace-filled home? What good is adding five to ten more years to someone's earthly life through the health message, when Adventism's false gospel has potential to deny the same person eternal life? When it comes to false religion, one simply cannot ignore the bad to salvage the good.
Take no part in the unfruitful works of darkness, but instead expose them. For it is shameful even to speak of the things that they do in secret. But when anything is exposed by the light, it becomes visible, for anything that becomes visible is light. Therefore it says, "Awake, O sleeper, and arise from the dead, and Christ will shine on you" (Eph 5:11-14).
As if Paul wrote them just for me, the next verses say, "Look carefully then how you walk, not as unwise but as wise, making the best use of the time, because the days are evil" (Eph 5:15-16). Clearly I had not been making the best use of my time in perusing the writings of a false prophet, and to compound the problem, I had been obliviously fighting this spiritual battle without putting on the armor of God:
Stand therefore, having fastened on the belt of truth, and having put on the breastplate of righteousness, and, as shoes for your feet, having put on the readiness given by the gospel of peace. In all circumstances take up the shield of faith, with which you can extinguish all the flaming darts of the evil one; and take the helmet of salvation, and the sword of the Spirit, which is the word of God (Eph 6:14-17).
"Let there be light"
"In him was life, and the life was the light of men. The light shines in the darkness, and the darkness has not overcome it" (Jn 1:4-5).
I was enjoying my inquisitive dive into the darkness until it began to take its toll on my spiritual life. Unfortunately, it is in my nature to investigate everything, and I suffer through this temptation quite frequently. For now, at least, I shall be packing up those little red books and putting them in the garage. As Christians, God has called us "out of darkness into his marvelous light" (1 Pet 2:9). And unlike the writings of a false prophet, "God is light, and in him is no darkness at all" (1 Jn 1:5). Lord, I pray that you help me learn to live in the light.
SUPPORT PROCLAMATION!
You can help support the work of Proclamation! Blog and Proclamation! Magazine by donating to our parent ministry, Life Assurance Ministries:
DONATE
Latest posts by Chris Lee (see all)