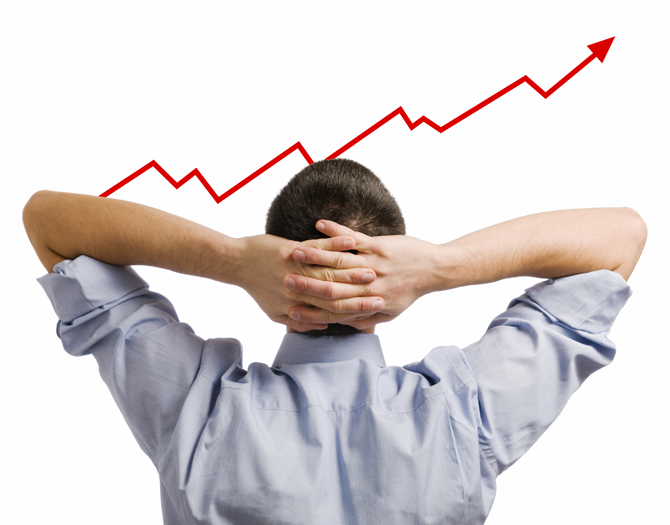 By Colleen Tinker
Last week the Adventist News Network reported that for the first time, membership in the Seventh-day Adventist organization passed the 20 million mark as of December 31, 2016. The 20,008,779 members constitute a 4.6 percent increase from 2015.
This landmark event was facilitated by the Total Member Involvement (TMI) program which is encouraging every Adventist to become involved in personal evangelism. Local members are planting churches to accommodate the burgeoning baptisms. In Rwanda alone, 1.2 million people were baptized last year.
TMI completed its first full year of implementation in 2016. Its outreach methods include "literature distribution, Bible studies, cooking classes, health seminars, free clinics, and public evangelistic meetings." David Trim, director of the Office of Archives, Statistics, and Research, says, "Total Member Involvement has a huge role to play here, and the record baptisms in 2016 already reflect TMI."
General conference president Ted Wilson said, "The engagement of lay people in Total Member involvement is so important to what we are seeing happen in the world church. The Holy Spirit is leading our church members to be so actively involved in every aspect of personal and public witness. Let us never forget the counsel given to us in 'Testimonies for the Church, Vol. 9,' page 117: 'The work of God in this earth can never be finished until the men and women comprising our church membership rally to the work and unite their efforts with those of ministers and church officers.'"
TMI director Duane McKay said "the membership growth is 'clearly an indication that TMI is blessed by God…This truly is an illustration as to how the work can be finished!'"
Considerations
It is important to remember two details when one thinks about the rapid increase in Adventist membership. First, Adventists know that Ellen White was unequivocal that Jesus would not be able to return until members "finished the work". Part of the background foundation of the Adventist worldview is the conviction that each member has to "witness" and evangelize and make converts.
President Ted Wilson has capitalized on this aspect of Ellen White's counsel. He has mobilized Adventism to organize lay member-driven witnessing and evangelism projects around the world for the sole purpose of increasing membership. Adventists carry an almost existential guilt about their need to witness and make converts. In fact, Adventists who befriend non-Adventists can be expected to carry an unstated agenda: they want to make their friends Adventists.
Because Adventists deeply believe that Jesus cannot return until they "finish the work", they believe they are disobedient if they are not helping to make converts to Adventism. This sort of guilt is a powerful motivator which Ted Wilson and the other church leaders are using to drive the machine of lay-driven public evangelism programs.
The second detail one must remember is that Adventism does not only evangelize by holding prophecy seminars and other religious meetings. Ellen White declared that the "health message" is the "right arm of the gospel". For example, in September, 2016, Adventist News Network reported on a new Adventist health center which recently opened in Scotland. John Wilby, the treasurer of the Paisley Seventh-day Adventist Church which is operating this health center, said:
"Scotland is the most secular part of the United Kingdom, where 52 percent claim they have no religious affiliation and two-thirds say they never, or rarely, go to church," … "Our approach to outreach follows Christ's example: He mingled, identified needs, and helped their healing. We truly believe, as Ellen White said, that health ministry is the right arm of the gospel."
When Adventists offer cooking classes, health seminars, and lifestyle education, they are not merely offering medical services to the needy in a community. They are proselytizing.
As long as Adventism can "hide in plain sight" by appearing to serve the community in various ways while the Christian community fails to understand their true motives and methods, their growth will be able to continue.
Counterfeit gospels often appear lovely and appealing on the surface; underneath, however, they are spiritual poison. The gospel cannot partner with a false gospel. Those who know the Lord Jesus and the gospel must be willing to take a stand for truth.
"Beloved, while I was making every effort to write you about our common salvation, I felt the necessity to write to you appealing that you contend earnestly for the faith which was once for all handed down to the saints. For certain persons have crept in unnoticed, those who were long beforehand marked out for this condemnation, ungodly persons who turn the grace of our God into licentiousness and deny our only Master and Lord, Jesus Christ" (Jude 1:3-4).

Sources:
Adventist.org: Propelled by Total Member Involvement, Adventist Church tops 20 million members
Adventist.org: 109-year-old Sunday school to become Adventist health center in Scotland
Latest posts by Chris Lee (see all)