Dale Ratzlaff To Address Three Adventist Doctrines That Undermine the Gospel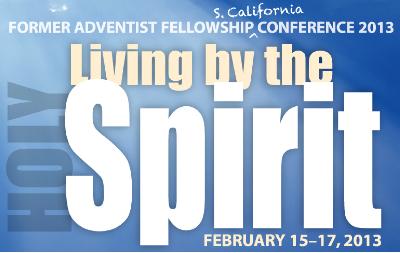 "Three Doctrines of Seventh-day Adventism That Compromise the Gospel" is the title of Dale Ratzlaff's talk on Friday evening, February 15, at 7:00 PM at Trinity Church, 1551 Reservoir Road, Redlands, California, at the eighth annual Former Adventist Fellowship Conference.
The meeting Friday evening is open to the public, and admission is free. In addition to Dale Ratzlaff's keynote address, Paul Carden, executive director of the Centers for Apologetics Research and general editor of Rose Publishing, will give his personal story of how he came to see Adventism as being deeply heretical. Also, Elaina Matthews, a scholarship vocal student whose life was turned upside down when she learned the real gospel and left Adventism a year ago, will share her faith story and sing two of her favorite hymns which now have real meaning for her. The evening will end with a question and answer session.
The weekend conference is entitled "Living By The Spirit" and meets from February 15-17. The $85 registration fee includes materials and all meals except dinner Friday evening. Speakers for the conference include Jon Rittenhouse, adjunct professor at Biola University, Dale Ratzlaff, founder of Life Assurance Ministries, Gary Inrig, senior pastor of Trinity Church, Colleen Tinker, editor of Proclamation! magazine, and Carolyn Macomber, leader of the Former Adventist Fellowship at The Chapel in St. Joseph, Michigan. Breakout sessions will also include offerings by Martin Carey and Jim Valentine. Sharon Strum will again lead worship assisted by a largely former Adventist team. 
For more information, call (877) 349-6984. You can register online here: http://www.formeradventist.com/weekends/fafweekend2013.html
Plan now to attend!