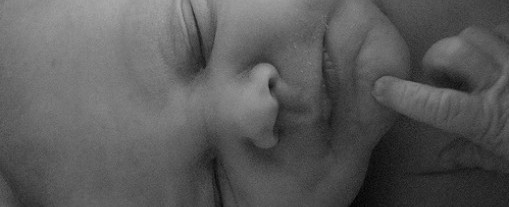 At first pass, one could see little, if any, relationship between the SDA position on abortion and their beliefs about Sunday Laws. However, the link is more firm than you might think.
First, let's be clear about whether or not the SDA church's position on abortion is actually pro-choice. There are certainly active voices within the church that oppose abortion, but the position of the SDA church is that it is each person's own decision on whether abortion is morally right or not. Pro-choice, by definition, means that you support giving each person the ability to make their own decision on the subject.
SDAs claim that their pro-choice position on abortion stems from a larger philosophical and theological foundation that values giving people freedom of choice. This makes their position on abortion seem like it is about having high and lofty ideals, but the reality of SDA practice shows that free choice isn't truly a value the church upholds.
If you are admitted to an SDA hospital, you will not be allowed to exercise your choice to eat ham if you wish, but you will be allowed to exercise your choice to have an abortion. If SDAs truly valued the freedom of human choice, wouldn't the freedom to have a ham sandwich be just as important as the freedom to end the life of an unborn child? Most would argue that the choice to eat ham only affects the person making the choice while the choice of an abortion affects the person making the choice and others (potentially the father, certainly the unborn child). Based on this clear example of the duplicitous behavior regarding free choice in SDA hospitals, Adventists demonstrate that their support of abortion isn't really about the ideals of free choice but has deeper roots.
I believe that the true reason SDAs support the pro-choice movement is their fear of the pro-life movement. Some political and military strategists believe that "the enemy of my enemy is my friend". SDAs believe that in the end times Catholics and Protestants will unite in their efforts and pass laws in the United States that establish their religious beliefs as national laws. SDAs believe that this will ultimately result in a National Sunday Law and the direct persecution of all Sabbath observers. The pro-life movement scares SDAs because it has united Catholics and Protestants in a manner not seen by any other issue in American politics. This ecumenical pro-life movement has become a powerful political force and SDAs fear that this power could extend to National Sunday Laws. Because SDAs fear the future that they predict, they oppose anything that might lead to a National Sunday Law.
SDAs may promote their views on abortion as being based on lofty ideals, but in reality they are based in fear of the end times. It is a sad day indeed when people, claiming to follow in the footsteps of Christ and His Apostles, allow their fear of personal suffering and persecution to stop them from standing up for the helpless.

Rick Barker is a native of Southwestern Ohio and facilitates a weekly Bible study for former and transitioning SDAs in the Dayton, OH area. More information on this study group can be found at www.gracediscovery.org. Rick graduated from Andrews University in 1987 and received a Masters degree from the University of Dayton. He previously served on the staff of the Thomas Bilney Institute for Biblical Research and is an active member of his local Lutheran church. Rick was a volunteer on the Christian Apologetics and Research Ministry website for 6 years and remains a participant on the discussion boards. Rick and his wife Sheryl formally left the SDA chuch in 2004. Prior to this they had been active in the Miamisburg and Wilmington Ohio churches.

Latest posts by Rick Barker (see all)