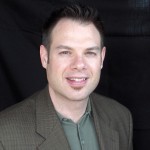 Welcome dear reader! We're so excited you're here. The staff of Proclamation! Blog hope you feel right at home and enjoy the content we're creating. This is a blog site from the publishers of Proclamation! Magazine, designed for former Seventh-day Adventists, inquiring Adventists, Sabbatarians, and concerned Christians. Our mission is to proclaim the good news of the New Covenant gospel of grace in Christ and to combat the errors of legalism and false religion.
Some of the material may at times be challenging, but we hope you'll also find it rewarding, stimulating, helpful, and accessible. One of the many exciting features of this blog, differentiating it from our print magazine, is the ability to discuss posts with others. We hope that these discussions will be valuable in growing in the knowledge and grace of Jesus. While we certainly understand that hot topics can easily lead to heated dialogue, we will strive to promote an environment where we are united in the essentials of the Christian faith, extend liberty in the non-essentials, and act in love in all things. We hope that every poster will also strive for such an environment and we invite you to join us in the discussion and the journey.
So settle back with your laptop or tablet, read, think, discuss, and grow. We're happy to meet you and are looking forward to getting to know you.  
– Chris Lee, Editor Proclamation! Blog, January 11, 2012
Latest posts by Chris Lee (see all)